NO-INFILL Systems / 4G
HIGH performance infill for safe future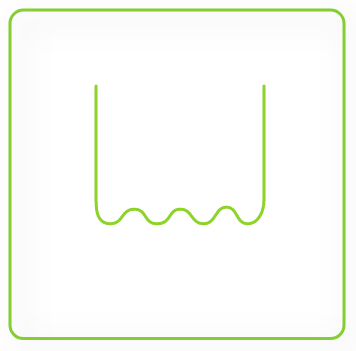 No rubber no microplastics
The new development with the use of specially designed, resilient fibres, to replace the rubber infill. We support the environmental policy by eliminating the microplastic source from our pitches. ZERO SBR or EPDM – just recyclable polyolefins.
PULSE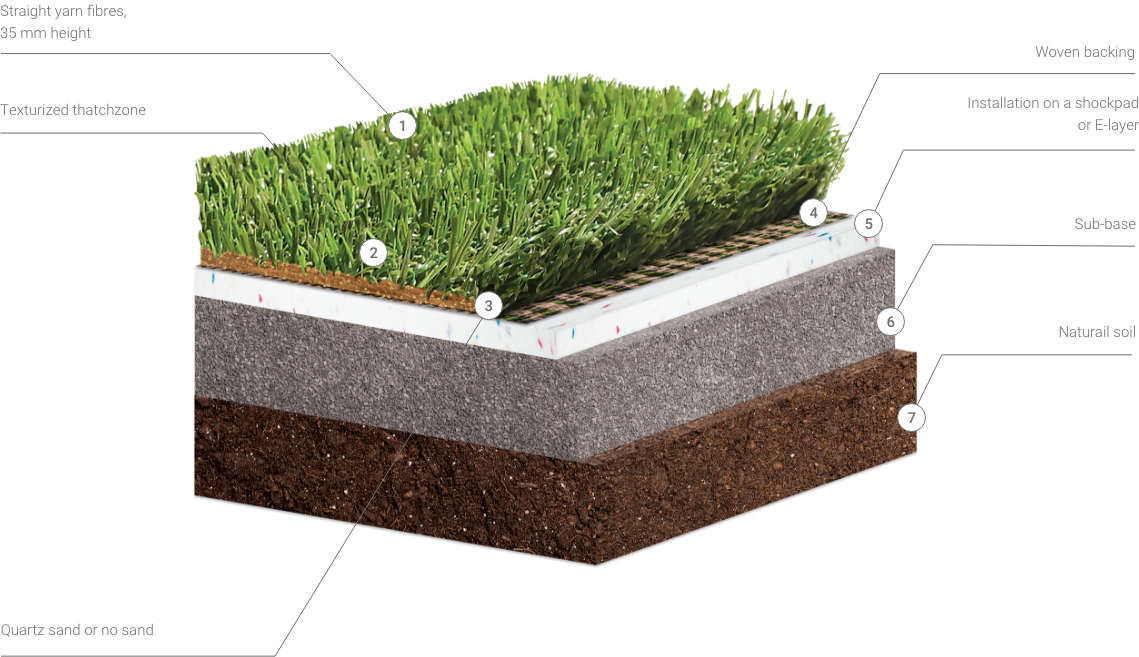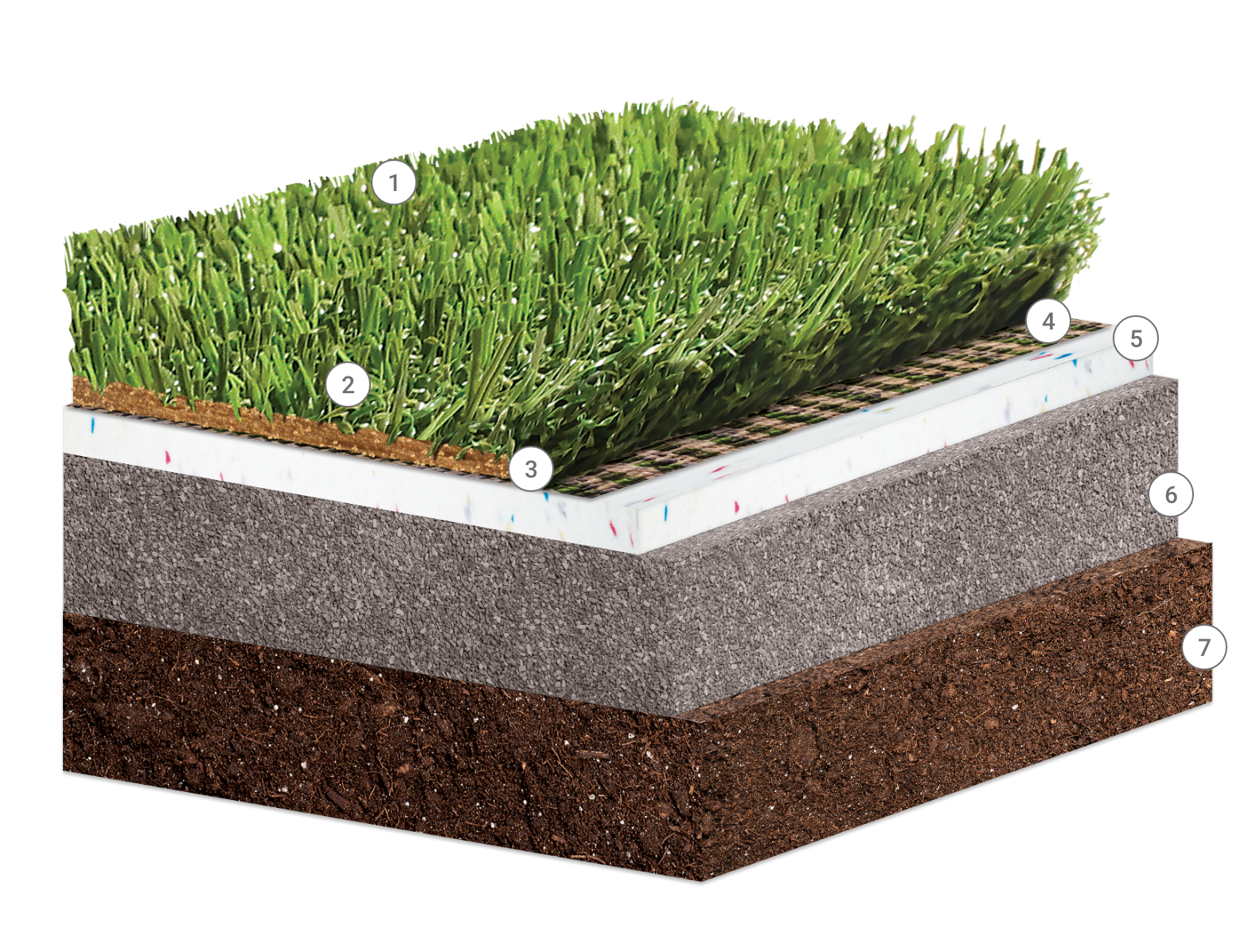 Straight yarn fibres, 35 mm height
Texturized thatchzone
Quartz sand or no sand
Woven backing
Installation on a shockpad or E-layer
Sub-base
Naturail soil
That product complies with the European Standard EN 15330-1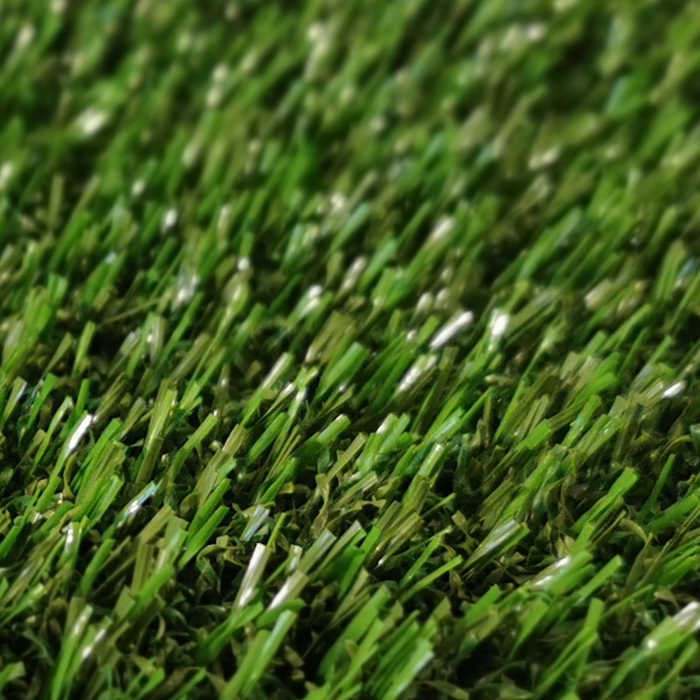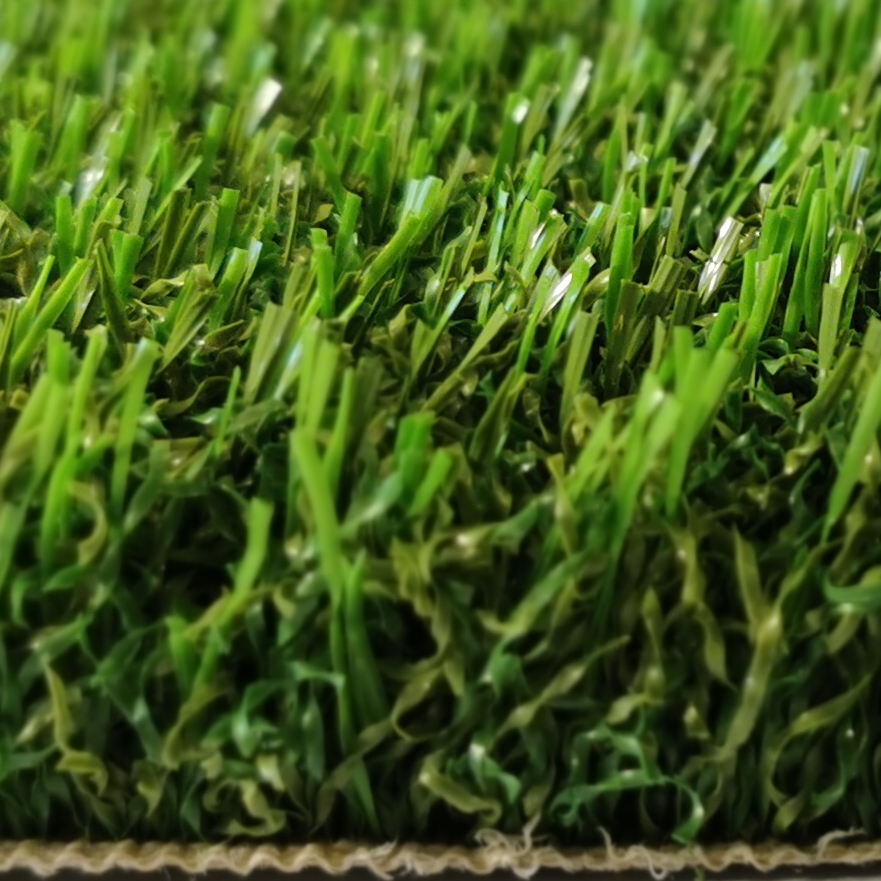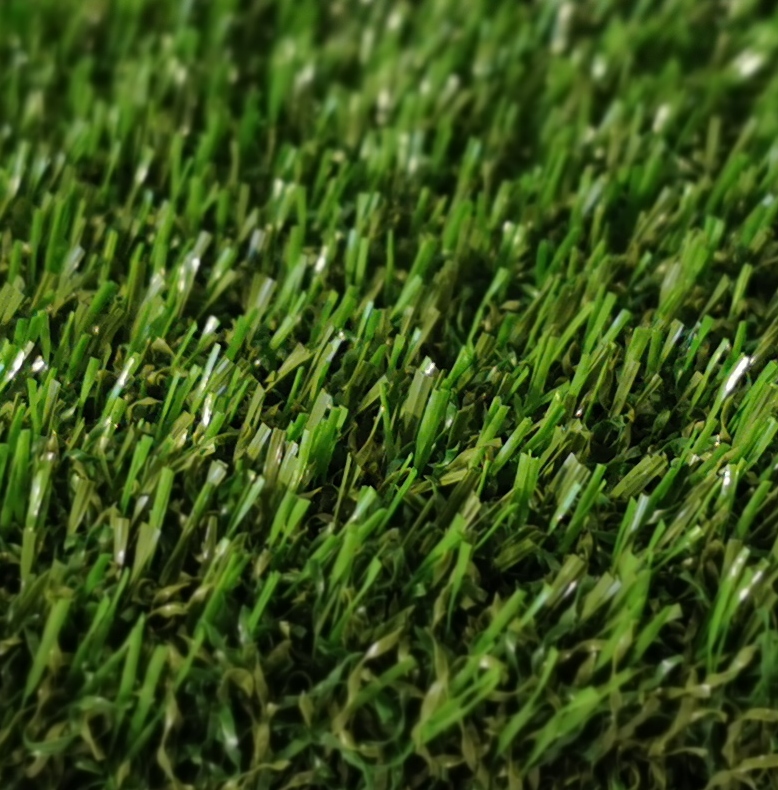 PULSE 35
Perfect solution for indoor and outdoor
---
Three fibre cross sections
Two shades of green
Grass made entirely of PE/PP recyclable materials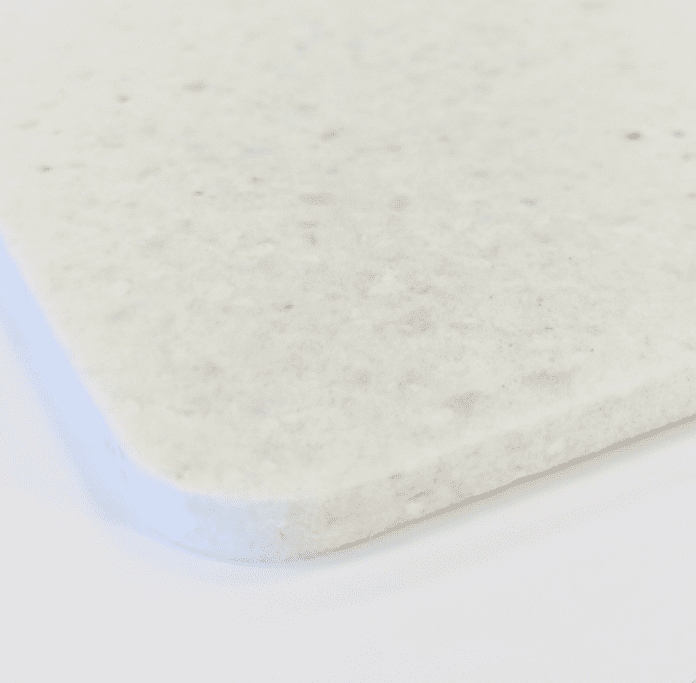 X-PAD
Prefabricated shockpad
---
Use the mat to improve the performance and comfort of the turf. Eliminate the risk of injury.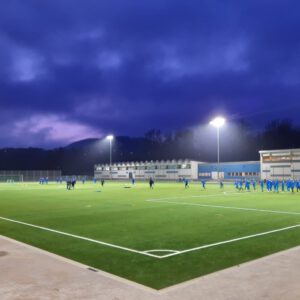 JENA (Germany)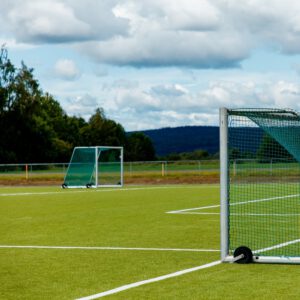 BAKKEDALEN (Norway)