DYWILAN Wovengrass
We care about continuous development, proving that our artificial grass can meet the highest world performance and quality standards.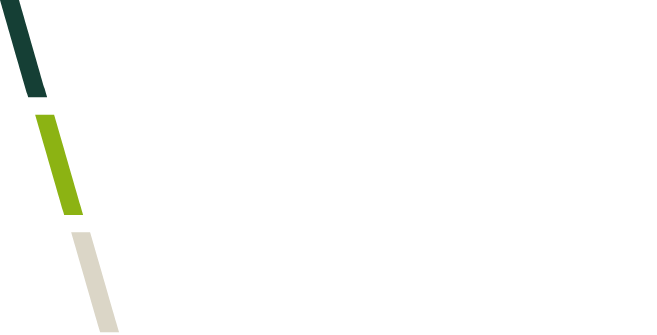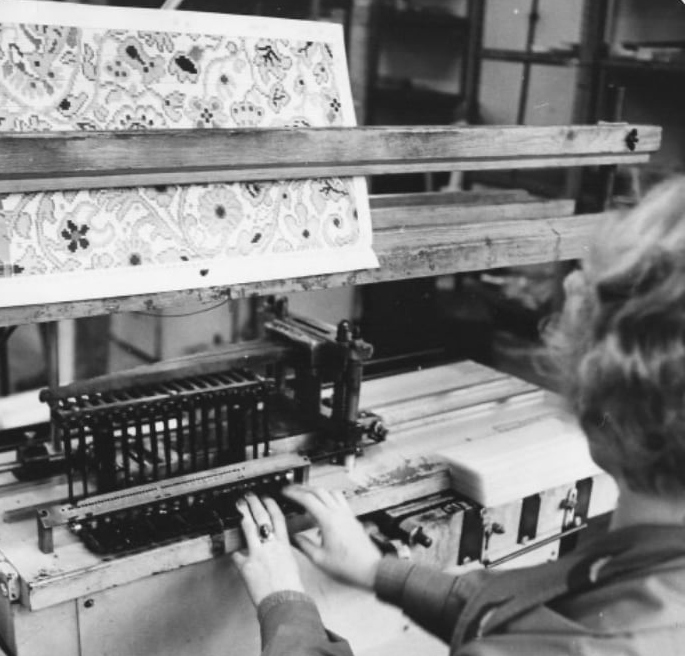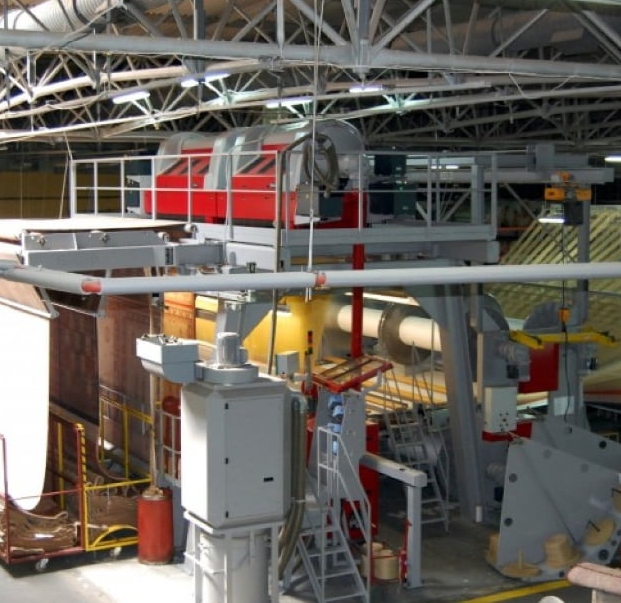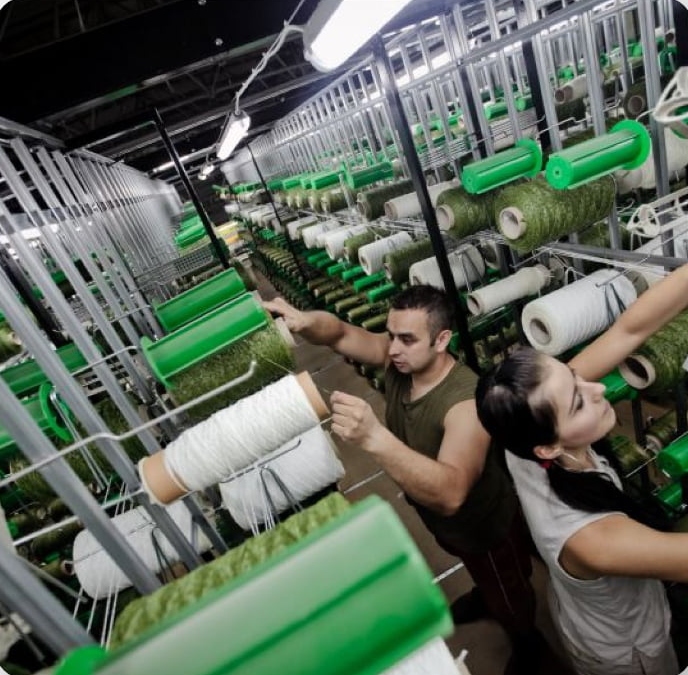 \ TRADITION AND MODERNITY
140 years of weaving tradition
In 2010, the years of experience in the production of woven products and technological innovations resulted in a new, breakthrough WOVEN artificial grass. Since then, we have prided ourselves as the world's first manufacturer of woven grass for football pitches, multi-sport turf and mats for hybrid surfaces. Dywilan manufactures technologically advanced, sustainable, fully recyclable products, characterised by their exceptional durability and natural appearance.
\ History
From rugs
to woven grass
The DYWILAN brand is well known on the Polish and European markets for the high-quality machine-woven woollen carpets. Although the company's history dates back to the 19th century, today DYWILAN is an innovative and modern company that focuses on continuous development.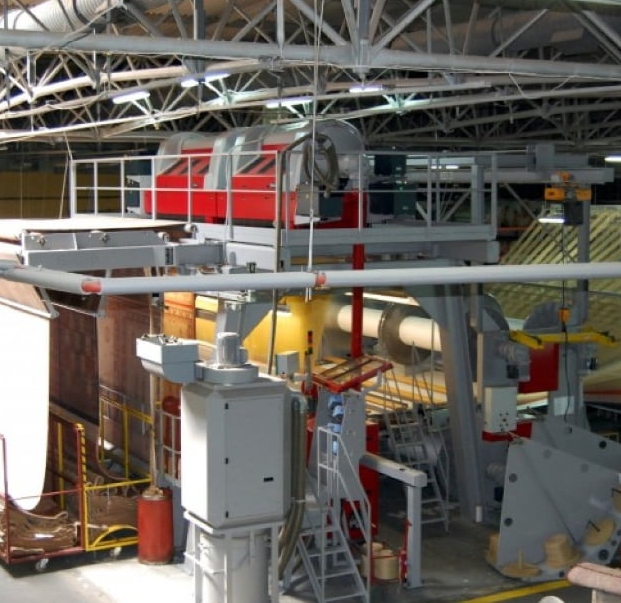 \ From 1891 to the future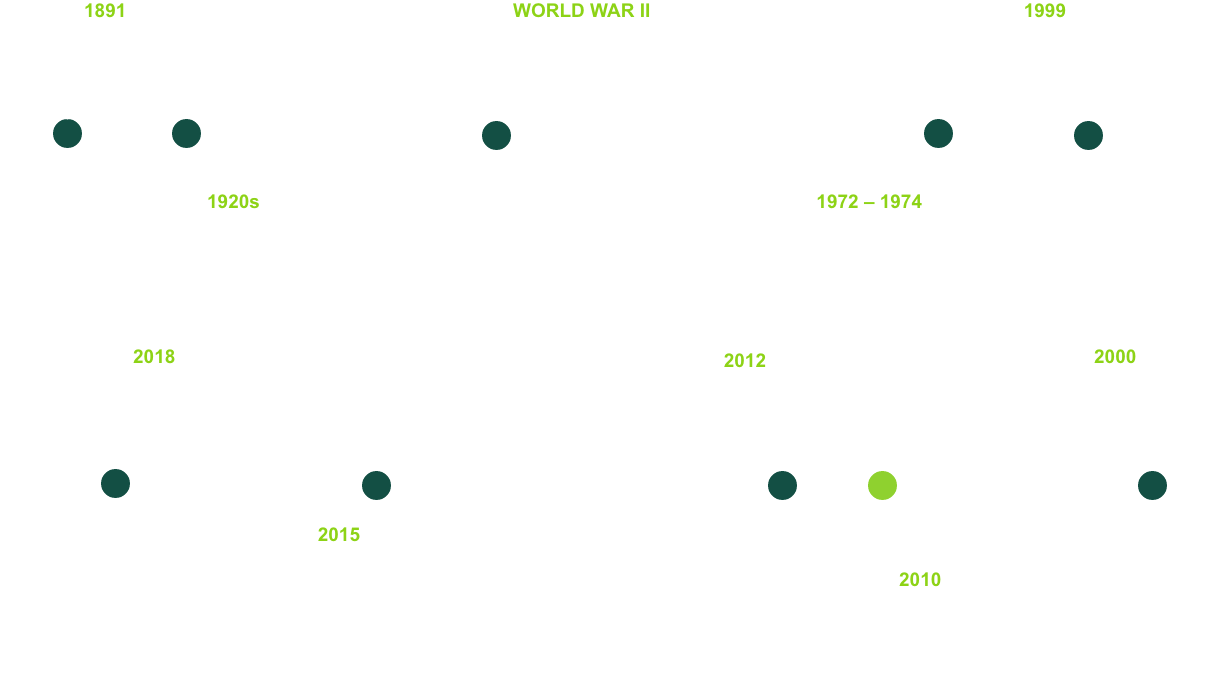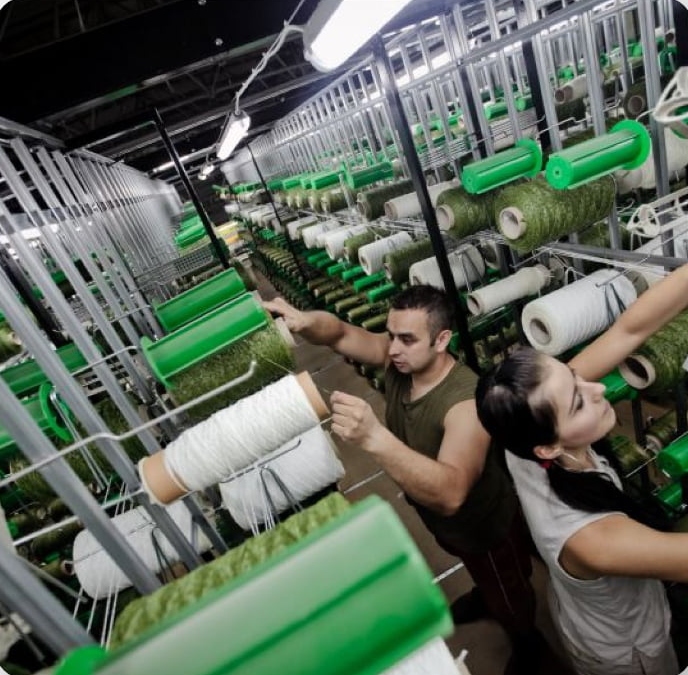 \ SUSTAINABILITY
Our social responsibility
We are a Polish family company with many years of experience. We provide users of sports surfaces with a product that surpasses the accepted standards, amazes with its durability, captivates with its aesthetics, and delights with the application of pro-ecological solutions.

From the very beginning, we have been connected with Lodz and its industrial traditions and we participate in building a positive image of the city as a friendly place for innovative companies. We value common goals, innovation, and tradition in a modern way. While pursuing our business goals, we do not forget about the needs and expectations of our stakeholders. We are constantly improving and taking on new challenges to be able to meet market expectations to an even greater extent. We are committed to the idea of social responsibility, which we strive to implement in our daily operations by complying with the legal regulations and maintaining good relations with our stakeholders.rn

rnWe pay special attention to the needs of our customers by offering them a wide range of high quality products. We provide reliable information about the features of our products. We adapt to individual needs and expectations. We are a valued business partner, as evidenced by our awards and distinctions.rn

rnWe are aware that our activities have an impact on the environment. We take a prudent approach to the management of natural resources, including the use of renewable energy sources. We see responsible approach to the environment as a source of competitive advantage, therefore we consistently strive to reduce the negative impact and look for environmentally friendly product innovations.rn

rnoOur employees are our valuable resource. Thanks to their experience in weaving technology, we can enter new production areas and meet growing market requirements. By ensuring they work in safe and hygienic conditions, caring for their professional development, and creating stable workplaces, we strive to be a responsible employer.rn

rnWe are open to cooperation with the local community and we care about good relationships with our suppliers. We cooperate with Łódź entrepreneurs and universities, thanks to which we contribute to the economic and human resources potential of the region. We support youth sports sections as well as local kindergartens, schools, and places of culture such as theatres and museums.rn

rnWe make every effort to ensure that our business brings as many benefits as possible while respecting the rights of all market participants.
\ OUR PARTNERS
We work with: